Therapeutic Boarding School
Your child CAN maintain a stable school placement.

About Our Therapeutic Boarding School
The elementary school program at Applewood Academy for Progressive Learning has been issued a Board Student Identification Number (BSID) and is listed as a private school on the Ontario Ministry of Education website. Our mission is to provide individualized, therapeutically supported educational programming for students from kindergarten to grade 8, whose learning has been impacted upon by challenges from developmental, medical, and mental health conditions. We work in partnership with the local school board to help adolescent students earn high school credits.
Local school boards will try their best to assist with your child's needs and difficulties. Unfortunately they are often ill-equipped to do so. We take a great deal of pride in our therapeutic boarding schools' many success stories.
Think we might be the right fit? Begin the conversation by contacting us – we could be the right provider of supportive educational and home environments for you.
Our programs have directly helped many students and their entire families.
Our three core principles of Care, Safety and Treatment come together to help our students. They ensure that each student can develop and grow in an environment that meets their needs.
To help your child be successful we offer:
Individualized Academic Programming
Regular Clinical Treatment
Behaviour-Management & Modification Strategies
Professional Home Settings
How We Can Help:
Assist children with special treatment and learning needs in obtaining their highest academic potential
Promote healthy personality development in the child
Reduce and counterbalance the negative factors contributing to a child's emotional health
Support and facilitate the transition of the child back into a community school whenever possible and beneficial to the child or engage in planning which promotes continuity of care for the child when this is not possible
Support the child becoming a successful and self-led learner
Support the child to feel part of a school community
Provide professional teaching and counselling through classroom experiences that promote normal maturation (care), prevent further injury to the child (safety), and correct specific problems that interfere with healthy personality development (treatment)
Our 3 Pillars For Success:
Therapeutic
Children with specialized treatment needs should have access to high quality, compassionate and therapeutic settings both at home and at school. Our program allows for the simultaneous delivery of educational and therapeutic interventions around the clock. We provide opportunities for growth by utilizing your child's strengths. Our top priority is to transition your child back home.
We offer:
Customized clinical treatment
On-site clinical staff
Individual and group therapy
Regular evaluation
CARF accredited
Boarding
Your child will live with trained Parent Therapists that provide substitute family life experiences, together with treatment services in a structured home environment. We focus on the development of positive relationships, social skills, personal responsibility and family values. The treatment program is designed to assist children who have a wide range of emotional, psychological and/or behavioral problems and help them succeed.
Your child will benefit from:
Safe, healthy home environments
Professionally-trained Parent
Life skills development
Documented progress reports
School
We provide confidential and safe classroom environments for students who have exceptional treatment and behavioural needs. Our staff have specialized experience in Psychiatry, Psychology, Counseling and Social Work. Our students benefit from therapeutic relationships, behavioral management techniques, individualized learning programs and continuous clinical and academic support.
Our school features:
Kindergarten to grade 12
Low staff to student ratio
Emotional and behavioural support
Individual academic plans
Student-directed learning
If you would like to find out more about our program please contact us via the form. We're also available to take your phone call during regular business hours (EST) at 613-962-1042. If you prefer, schedule a time for us to call you.
Think We Might Be A Good Fit?
Inquire Today To Start The Intake & Screening Process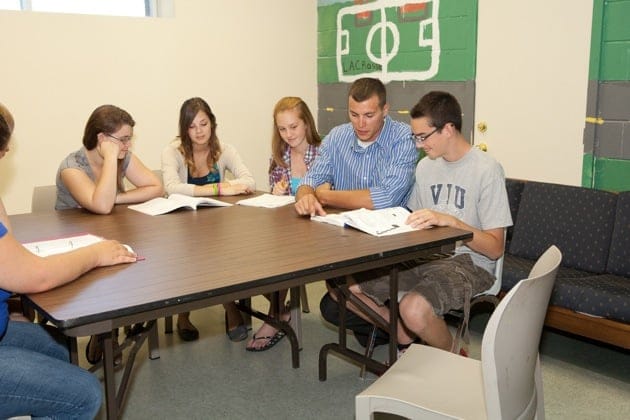 2023/24 Tuition Rates
Grade 3 – Grade 12
Program
Attendance
Canadian Student
International Student
Term 1& 2
Day
$30,750
$33,270
Boarding
$86,670
$89,180
Summer Program
Day
$6,400
$6,900
Boarding
$17,330
$17,840
Prices are listed in Canadian currency and are subject to change.
© 2023 Applewood Academy. All Rights Reserved. Belleville, Ontario, Canada.